Life form:

Therophyte, annual

Stems:

8-25 cm high, branched at base with stems erect or decumbent

Leaves:

Alternate, 1.5-4 cm long, pinnately parted

Inflorescence:

Solitary yellow flowers on numerous leafless peduncles exceeding the leafy stem parts

Flowers:

Yellow discoid heads, hemispherical, mostly 6-8 mm in diameter, with bright yellow florets

Flowering Period:

March, April

Habitat:

Shrub-steppes, Desert

Distribution:

Semi-steppe shrublands, Shrub-steppes, Deserts and extreme deserts

Chorotype, טיפוס התפוצה:

Saharo-Arabian

Summer shedding:

Ephemeral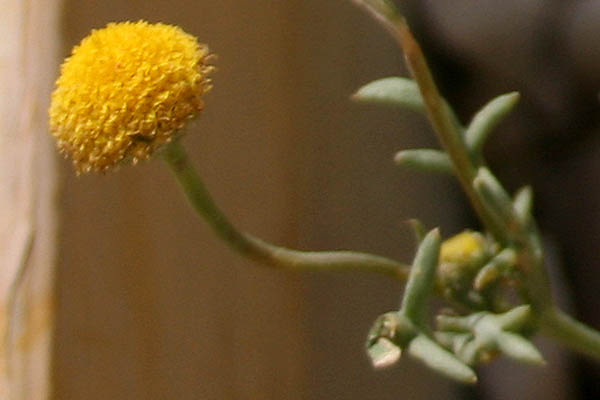 Derivation of the botanical name:
Aaronsohnia_factorovskyi, named after the agronomist Aaron Aaronsohn (1876 - 1919), a Jewish agronomist, botanist, and Zionist activist.
factorovskyi, in honor of Eliezer Faktorovsky, a Russian-born Palestine botanist and close friend of Alexander Eig (1894 - 1938).
The standard author abbreviation Warb. is used to indicate Otto Warburg (1859 – 1938), a botanist and industrial agriculture expert and an active member of the Zionist Organization, which worked toward the re-establishment of Israel.
The standard author abbreviation Eig. is used to indicate Alexander Eig (1894 – 1938), a botanist, one of the first plant researchers in Israel, head of department for Botanics at the Hebrew University of Jerusalem, and co-founder of Jerusalem Botanical Gardens on Mount Scopus.