Life form:

Phanerophyte, shrub

Stems:

1m to 3m. high; stems get lignified to become tough wood

Leaves:

Alternate, compound, trifoliate

Flowers:

Yellow

Fruits / pods:

Flattened legume, dark brown / black; 4-12 seeds per fruit, reniform - broad, kidney-shaped; very hard, smooth surface and posoinous

Flowering Period:

January, February, March, April

Habitat:

Mediterranean maquis and forest

Distribution:

Mediterranean Woodlands and Shrublands, Semi-steppe shrublands, Shrub-steppes, Montane vegetation of Mt. Hermon

Chorotype:

Med - Irano-Turanian

Summer shedding:

Perennating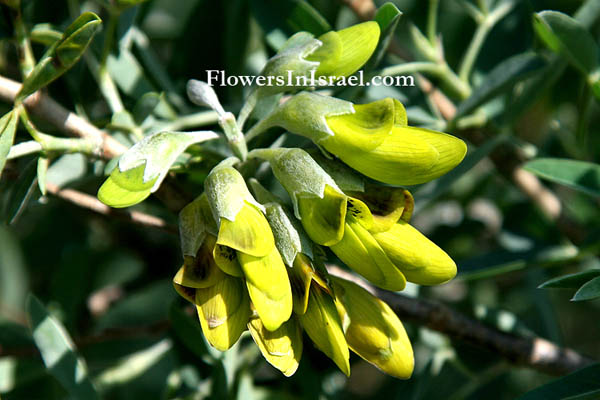 Derivation of the botanical name:
Anagyris, αναγυροϛ, a strong smelling shrub with pods, perhaps Anagyris foetida.
foetida, stinking, bad smelling; unpleasantly scented.
The standard author abbreviation L. is used to indicate Carl Linnaeus (1707 – 1778), a Swedish botanist, physician, and zoologist, the father of modern taxonomy.