Life form:

Therophyte, annual

Stems:

Erect to decumbent, usually branched, strigillose or strigoso-sericeous to villous, glabrescent.

Leaves:

Alternate, entire, dentate or serrate

Flowers:

White, yellow

Fruits / pods:

Persistent, transient, homogeneous seeds-fruits

Flowering Period:

February, March, April, May

Habitat:

Sand

Distribution:

Mediterranean Woodlands and Shrublands

Chorotype:

Mediterranean

Summer shedding:

Ephemeral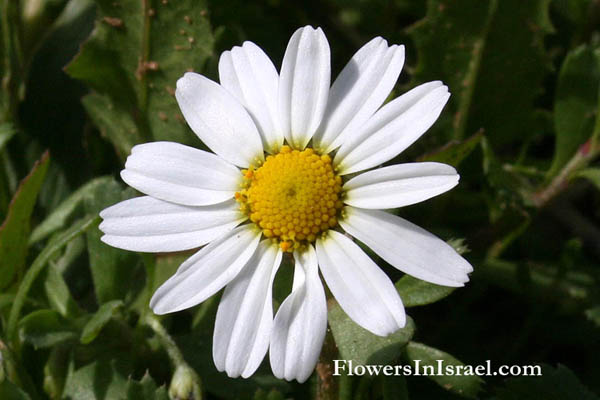 Derivation of the botanical name:
Anthemis. Chamomile. From Greek chamos, "ground", melos, "apple." Anthemis is the Greek name for this plant which has a long history, as a flavoring herb and in medicine.
leucanthemifoli, leukos (Greek), "white", and anthemon, "flower", foli, "leaves".
The standard author abbreviation Boiss. is used to indicate Pierre Edmond Boissier (1810–1885), a Swiss botanist, explorer and mathematician.
The standard author abbreviation Blanche is used to indicate Emanuel Blanche (1824 - 1908) , a French botanist.
The standard author abbreviation Delile is used to indicate Alire Raffeneau Delile (1778 – 1850), a French botanist.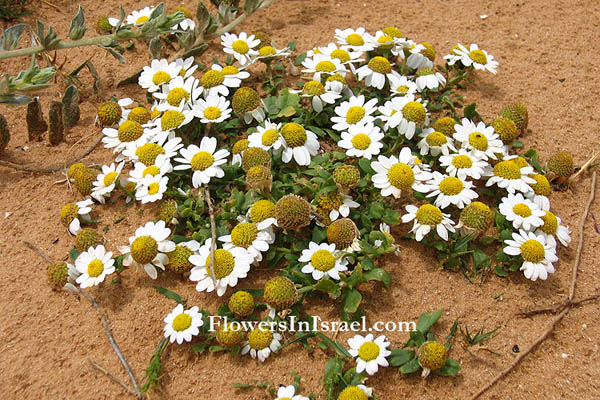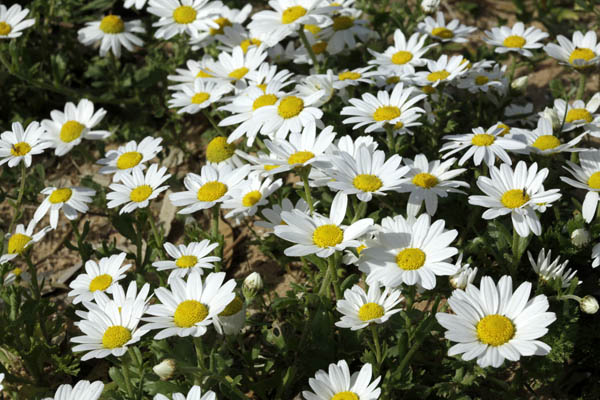 Location: Sharon Beach National Park, גן לאומי חוף השרון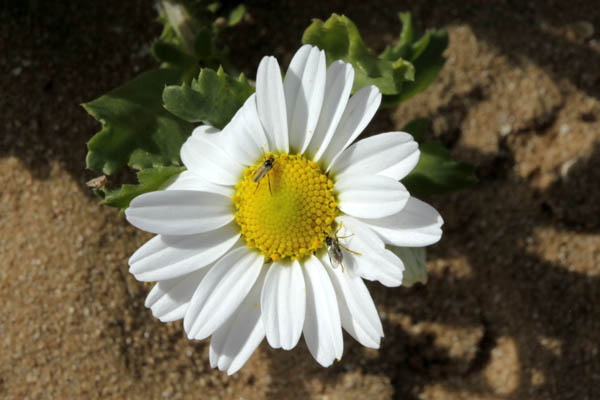 Location: Sharon Beach National Park, גן לאומי חוף השרון