Life form:

Hemicryptophyte

Stems:

Not climbing

Leaves:

Alternate, compound, pinnate, leaflets 12-25 pairs, ovate to orbicular, smooth margin; stipules lanceolate to linear-subulate

Inflorescence:

Racemes sessile, 1-4-flowered

Flowers:

Peduncles 4-7mm long, bracts 18-22mm long, calyx 20-22mm long, teeth 2-5mm long, corolla whitish to yellow, teeth lanceolate-subulate, one-third as long as tube; keel somewhat longer than wings

Fruits / pods:

Legume 25-35 x 15-20 mm, ovoid Pods pubescent deflexed, oblong, flattened, netted-wrinkled, ending in a straight beak

Flowering Period:

March, April, May

Habitat:

Shrub-steppes

Distribution:

Mediterranean Woodlands and Shrublands, Semi-steppe shrublands, Shrub-steppes

Chorotype:

Irano-Turanian

Summer shedding:

Ephemeral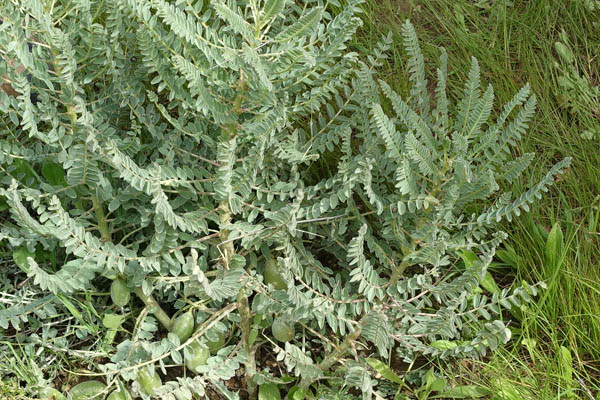 Location: Pura Nature Reserve



Derivation of the botanical name:
Astragalus, ἀστραγαλος, literally signifies a huckle bone (talus), a small bone of the ankle; astragalus, which the Greeks, as well as the Romans, used for dice and other purposes and an early name applied to some plants in this family, with vertebra-like knotted roots.
aleppicus of Halab (Aleppo), N Syria.
feinbruniae, for Naomi Feinbrun-Dothan (1900 – 1995), an Israeli botanist.
galilaeus, of Galilee.
gileadensis, of Gilead.
postii, named in honour of the American botanist George Edward Post (1838–1909).
The standard author abbreviation Eig is used to indicate Alexander Eig (1894 – 1938), a botanist, one of the first plant researchers in Israel, head of department for Botanics at the Hebrew University of Jerusalem, and co-founder of Jerusalem Botanical Gardens on Mount Scopus.
The standard author abbreviation Freyn is used to indicate Josef Franz Freyn (1845 – 1903), an Austrian civil engineer and botanist.
The standard author abbreviation Bornm. is used to indicate Joseph Friedrich Nicolaus Bornmüller (1862 – 1948), a German botanist.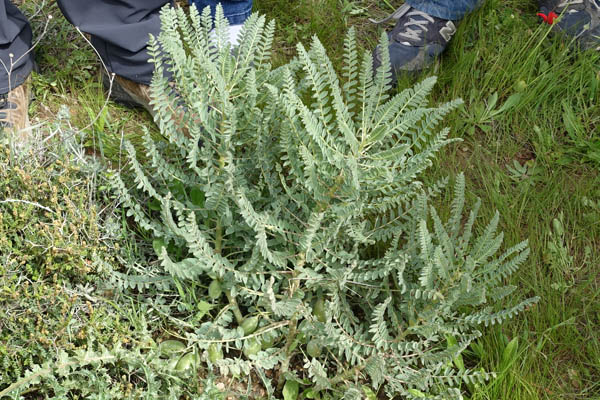 Location: Pura Nature Reserve