Convolvulus betonicifolius, Shaggy bindweed,
Hebrew: חבלבל שעיר, Arabic: لبلاب قسطراني الورق
Scientific name:

Convolvulus betonicifolius Miller

Common name:

Shaggy bindweed, Betony-leaved bindweed

Hebrew name:

חבלבל שעיר

Arabic name:

لبلاب قسطراني الورق

Plant Family:

Convolvulaceae, חבלבליים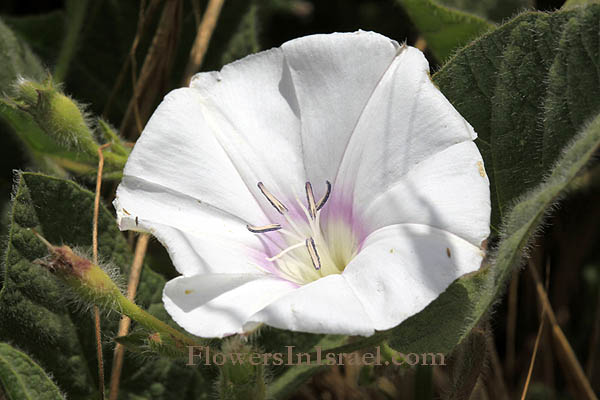 Location: Bene Zion Nature Reserve
Life form:

Geophyte, climber

Stems:

Stalk slender, twining, 150-180 cm high

Leaves:

Alternate, entire, smooth

Flowers:

White

Fruits / pods:

Capsule

Flowering Period:

March, April, May, June, July, August

Habitat:

Nutrient-rich soils, ruderal

Distribution:

Mediterranean Woodlands and Shrublands, Semi-steppe shrublands

Chorotype:

Mediterranean

Summer shedding:

Ephemeral

Location: Bene Zion Nature Reserve



Derivation of the botanical name:
Convolvulus, Latin, convolvere, "to twine around"; "a bindweed" (Plinius), from convolvo, volvi, volutum, ere "to droll together, roll up, intertwine."
betonicifolius, with leaves like betony.
The standard author abbreviation Miller is used to indicate Philip Miller (1691 – 1771), an English botanist, horticulturist.
Location: Bene Zion Nature Reserve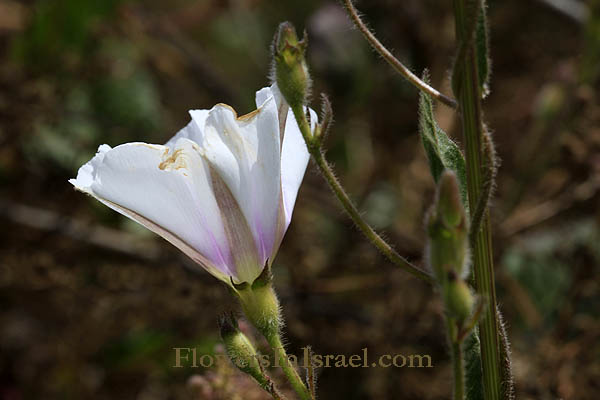 Location: Bene Zion Nature Reserve