Galinsoga parviflora,
Potato weed, Gallant-soldiers, Small flowered galinsoga,
Hebrew: גלינסוגה קטנת-פרחים

Scientific name:

Galinsoga parviflora Cav.

Common name:

Potato weed, Gallant-soldiers, Small flowered galinsoga

Hebrew name:

גלינסוגה קטנת-פרחים

Plant Family:

Compositae / Asteraceae, מורכבים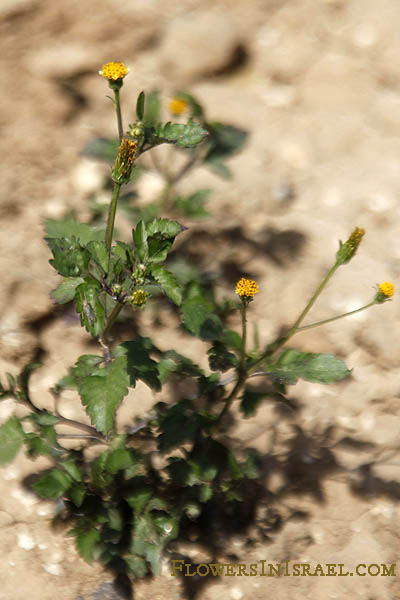 Location: Sea of Galilee, Mount of Beatitudes
Life form:

Annual

Stems:

30-60 cm tall, erect or spreading, much branched, slender, hairy

Leaves:

Opposite, entire, lanceolate to ovate, dentate or serrate

Inflorescence:

Numerous small flower heads, scattered at ends of branches

Flowers:

Polygamous,small flowerheads with centres of yellow disk/tubular florets surrounded by several (usually 5) small white ray florets

Fruits / pods:

Ray florets fruit, an achene, 2mm long, slightly hairy, with or without a pappus of short bristles; disc florets fruit, an achene, 1.8mm long, slightly hairy, with a pappus of hairy-edged scales that are 1.5mm long

Flowering Period:

January, February, March, April, December

Habitat:

Cultivated areas; weeds

Distribution:

Mediterranean Woodlands and Shrublands, Semi-steppe shrublands

Chorotype:

American

Summer shedding:

Ephemeral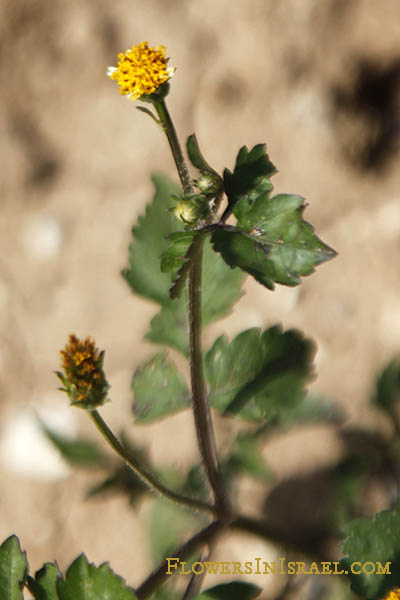 Location: Sea of Galilee, Mount of Beatitudes



Derivation of the botanical name:
Galinsoga, after Mariano Martinez Galinsoga, 1766-1797, Spanish court physician and Director of the Madrid Botanical Garden.
parviflora, parvus, small, little, insignificant; florus, floreo, to bloom, to flower; small flowered.
The standard author abbreviation Cav. is used to indicate Antonio José Cavanilles (1745 – 1804), a Spanish taxonomic botanist.