Helianthemum vesicarium, Pink Sun-rose,
Hebrew: שמשון השלחופיות ,שמשון הדור, Arabic: الرقروق المثاني
Scientific name:

Helianthemum vesicarium Boiss.

Common name:

Pink Sun-rose

Hebrew name:

שמשון השלחופיות ,שמשון הדור

Arabic name:

الرقروق المثاني

Plant Family:

Cistaceae, לוטמיים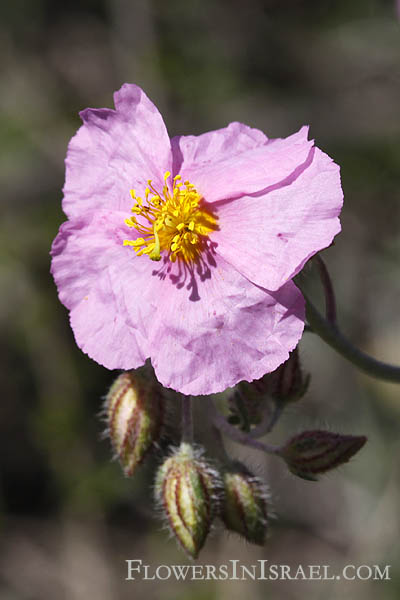 Location: Road 3415, Gad Hills (Givad Gad)
Life form:

Shrub

Stems:

Subshrubs

Leaves:

Deciduous; opposite, entire

Flowers:

Pink, purple, white, yellow

Fruits / Pods:

Capsules 3-carpellary, 3-valved, 3-many-seeded

Flowering Period:

January, February, March, April, May

Habitat:

Batha, Phrygana, Shrub-steppes

Distribution:

Mediterranean Woodlands and Shrublands, Semi-steppe shrublands, Shrub-steppes, Deserts and extreme deserts

Chorotype:

Irano-Turanian

Summer shedding:

Perennating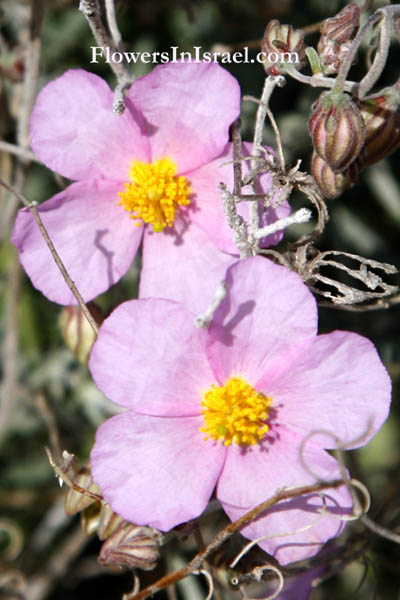 Derivation of the botanical name:
Helianthemum, helios, sun; anthemon, a flower; sunflower.
vesicarium, vesica, a bladder; bladderlike, furnished with small bladders.
The standard author abbreviation Boiss. is used to indicate Pierre Edmond Boissier (1810 – 1885), a Swiss botanist, explorer and mathematician.
Helianthemum vesicarium grows only on north facing slopes in the Negev Highlands. In the more humid habitats of the Judean foothills the Helianthemum vesicarium appears on south facing slopes.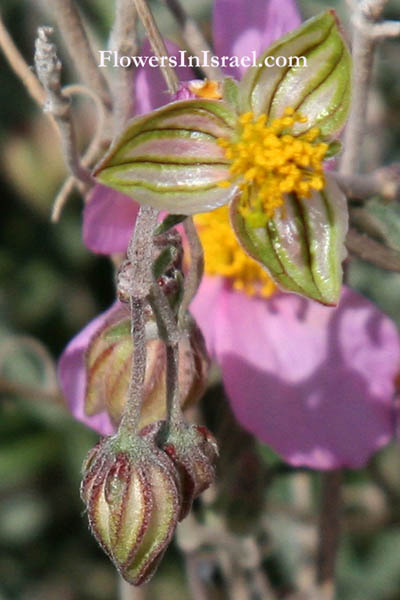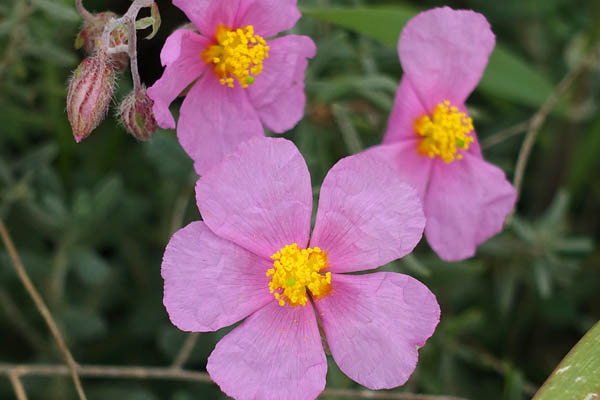 Location: Pura Nature Reserve, שמורת פורה