Life form:

Therophyte, annual

Leaves:

Alternate, entire

Flowers:

Green

Flowering Period:

January, February, March, April, May

Habitat:

Batha, Phrygana, Shrub-steppes, Desert

Distribution:

Mediterranean Woodlands and Shrublands, Semi-steppe shrublands, Shrub-steppes, Deserts and extreme deserts, Montane vegetation of Mt. Hermon

Chorotype:

Med - Irano-Turanian

Summer shedding:

Ephemeral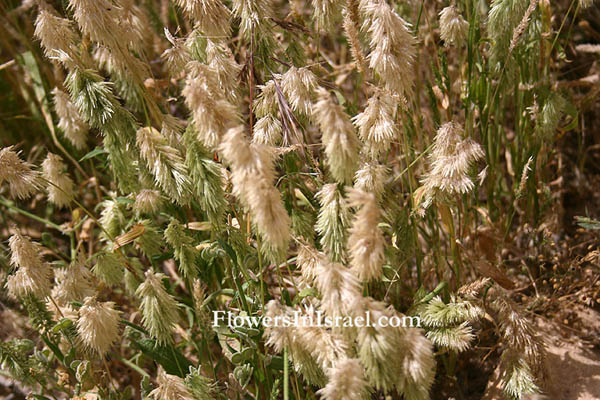 Derivation of the botanical name:
Lamarckia, named for Chevalier de Lamarck, Jean Baptiste Pierre Antoine de Monet (1744–1829), French naturalist.
aurea, golden.
Cynosurus, Greek kynos or kyon, a dog; oura, a tail; dog's tail.
The standard author abbreviation L. is used to indicate Carl Linnaeus (1707 – 1778), a Swedish botanist, physician, and zoologist, the father of modern taxonomy.
The standard author abbreviation Moench is used to indicate Conrad Moench (1744 – 1805), a German botanist.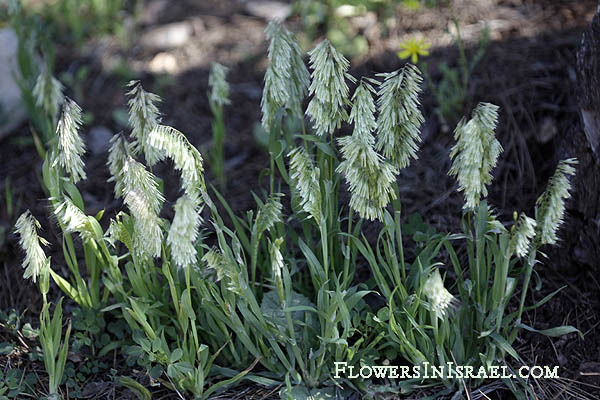 Location: Givat-Hamoreh, Little Hermon - Nebi Dahi