Lathyrus aphaca, Aphaca vulgaris, Lathyrus segetum,
yellow pea, yellow vetch,
Hebrew: טופח מצוי, Arabic: جلبان عفقة

Scientific name:

Lathyrus aphaca L.

Synonym name:

Aphaca vulgaris Presl., Lathyrus segetum Lam.

Common name:

yellow pea, yellow vetch

Hebrew name:

טופח מצוי

Arabic name:

جلبان عفقة

Family:

Fabaceae / Papilionaceae, פרפרניים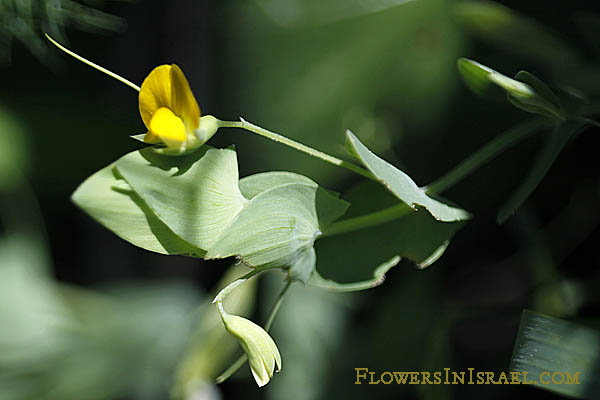 Location: Givat-Hamoreh, Little Hermon - Nebi Dahi
Life form:

Annual, climber

Stems:

15-25 cm high; tendrils, stem not winged, glabrous

Leaves:

Alternate, entire, smooth

Inflorescence:

1-2-flowered, axillary raceme

Flowers:

Hermaphrodite, corolla, yellow

Fruits / pods:

Legume, glabrous

Flowering Period:

February, March, April

Habitat:

Batha, Phrygana

Distribution:

Mediterranean Woodlands and Shrublands, Semi-steppe shrublands, Shrub-steppes

Chorotype:

Euro-Siberian - Med - Irano-Turanian

Summer shedding:

Ephemeral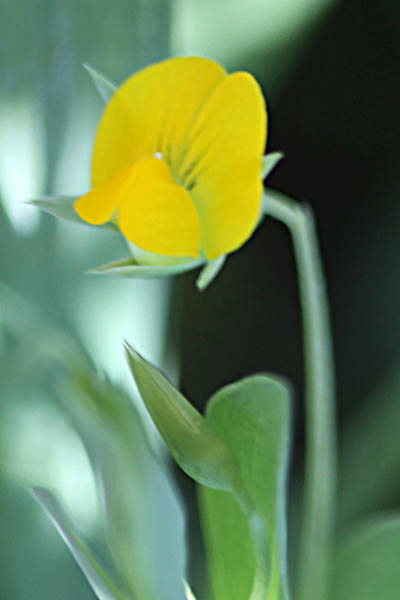 Location: Givat-Hamoreh, Little Hermon - Nebi Dahi



Derivation of the botanical name:
Lathyrus, Greek lathyros, an old name for pea.
aphaca, a city of Mount Lebanon, celebrated for a temple of Venus, situated between Byblus and Heliopolis or Baalbec.
Aphaca is mentioned by Theophrastus, (Hist.Pl.I.viii.c.I); Pliny speaks of Aphaca as a wild plant (I.xxi.c.13); he also uses the words 'Amara aphace, (c.17).
vulgaris, common.
segetum, of the corn field(s).
The Hebrew name: טופח, tophakh, Lathyrus.
The standard author abbreviation L. is used to indicate Carl Linnaeus (1707 – 1778), a Swedish botanist, physician, and zoologist, the father of modern taxonomy.
The standard author abbreviation Presl. is used to indicate Carl Borivoj Presl (1794 – 1852), a Bohemian botanist.
The standard author abbreviation Lam. is used to indicate Jean-Baptiste Lamarck (1744 – 1829), a French botanist