Lythrum junceum, Lytrum flexuosum, Lythrum graefferi,
False grass-poly, Creeping Loosestrife,
Hebrew: שנית מתפתלת, Arabic: فرندل أسلي
Scientific name:

Lythrum junceum Banks et Solander

Synonym name:

Lythrum flexuosum auct. non Lagasca, Lythrum graefferi Ten.

Common name:

False grass-poly, Creeping Loosestrife

Hebrew name:

שנית מתפתלת

Arabic name:

فرندل أسلي

Family:

Lythraceae, Loosestrife family, כפריים
Life form:

Annual

Stems:

15-35 cm high; stems 15-75 cm long

Leaves:

Alternate, entire, ellips

Inflorescence:

Axillary, 6-merous

Flowers:

Pink, 4-6 petals; stamens 12

Fruits / pods:

Capsule

Flowering Period:

March, April, May, June, July

Habitat:

Humid habitats

Distribution:

Mediterranean Woodlands and Shrublands, Deserts and extreme deserts

Chorotype:

Mediterranean

Summer shedding:

Ephemeral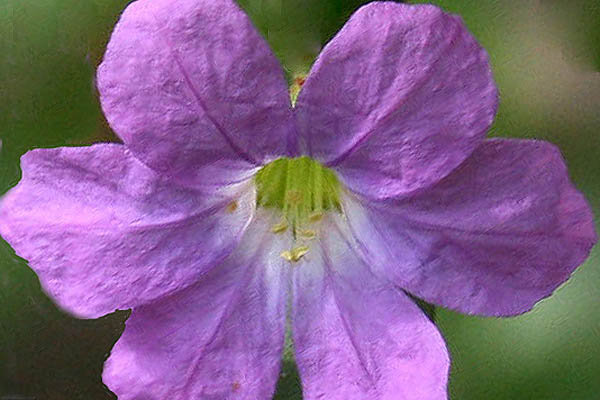 Derivation of the botanical name:
Lythrum, Greek lythron, "blood," from the color of the flowers.
junceum, rush like.
flexuosum, tortuous, zigzag.
graefferi, named for John Graeffer; he is said to have been a German of birth, and to have been a pupil of Philip Miller (1691 – 1771).
The Hebrew name: שנית, shanit, formed from שני (= scarlet, crimson), with suffix-ית, it; so called in allusion to the color of its flowers.
The standard author abbreviation Banks is used to indicate Joseph Banks (1743 – 1820), a British naturalist, botanist and patron of the natural sciences.
The standard author abbreviation Solander is used to indicate Daniel Solander (1733 – 1782), a Swedish botanist.
The standard author abbreviation Lagasca is used to indicate Mariano Lagasca y Segura (1776 – 1839), a Spanish botanist, writer and doctor.
The standard author abbreviation Ten. is used to indicate Michele Tenore (1780 – 1861), an Italian botanist