Matthiola livida, Matthiola longipetala subsp. livida, Livid Stock,
Hebrew: מנתור המדבר, Arabic: chagar
Scientific name:

Matthiola livida (Delile) DC.

Synonym name:

Matthiola longipetala subsp. livida (Delile)

Common name:

Livid Stock

Hebrew name:

מנתור המדבר

Arabic name:

chagar

Family:

Cruciferae / Brassicaceae, מצליבים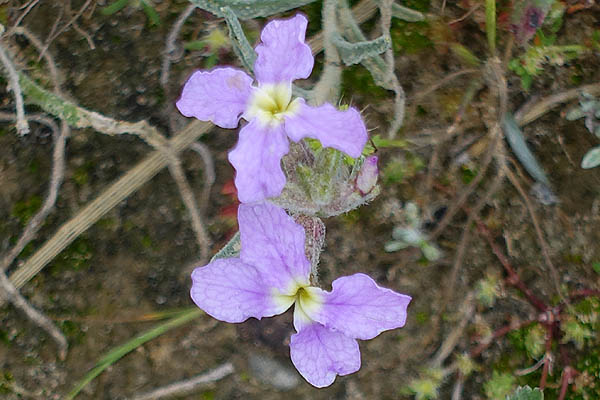 Location: Holot Haluza
Life form:

Annual

Stems:

Plant covered with simple, glandular and dendroid hairs

Leaves:

Alternate, entire, dentate or serrate, covered with stellate (arranged in a star) hairs

Inflorescence:

Cymose

Flowers:

Pink

Fruits / pods:

Siliqua, seeds in one row in each loculus

Flowering Period:

January, February, March, April

Habitat:

Desert, Shrub-steppes

Distribution:

Mediterranean Woodlands and Shrublands, Semi-steppe shrublands, Shrub-steppes, Deserts

Chorotype:

Saharo-Arabian

Summer shedding:

Ephemeral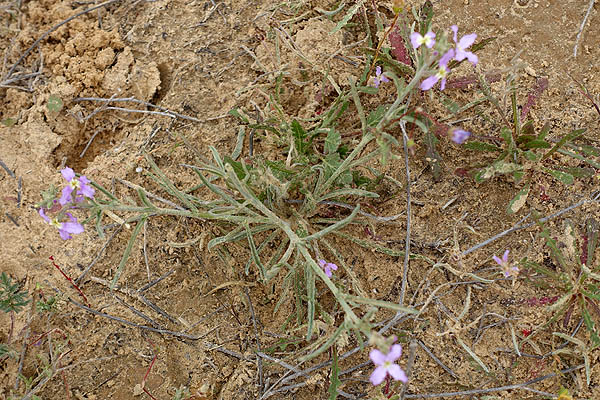 Location: Holot Haluza



Derivation of the botanical name:
Matthiola named after Pietro Andrea Mattioli (1501 – 1577), a doctor and naturalist born in Siena.
livida, lead-colored; bluish-grey.
The Hebrew name: מנתור, mantur, of uncertain origin: probably influenced by its scientific name Matthiola.
The standard author abbreviation Delile is used to indicate Alire Raffeneau Delile (1778 – 1850), a French botanist.
The standard author abbreviation DC. is used to indicate Augustin Pyramus de Candolle (1778 – 1841), ,a Swiss botanist.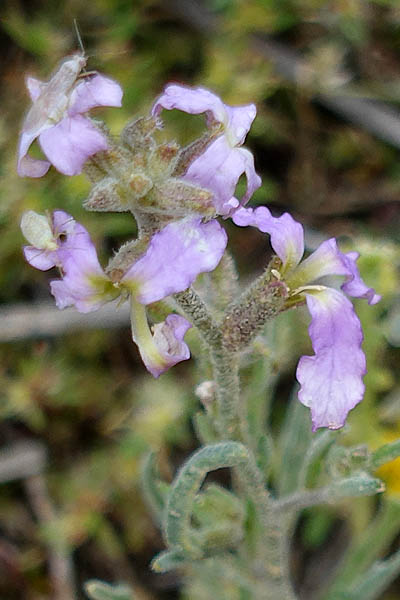 Location: Holot Haluza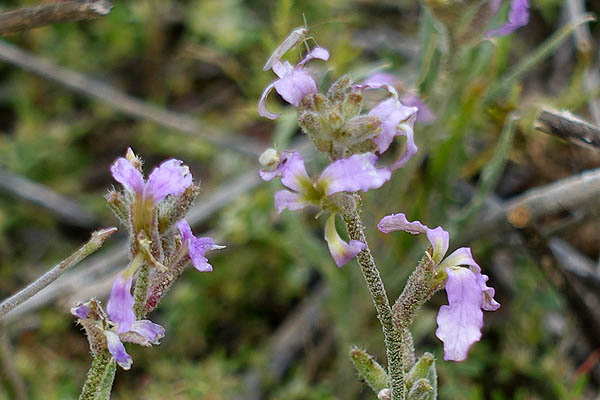 Location: Holot Haluza