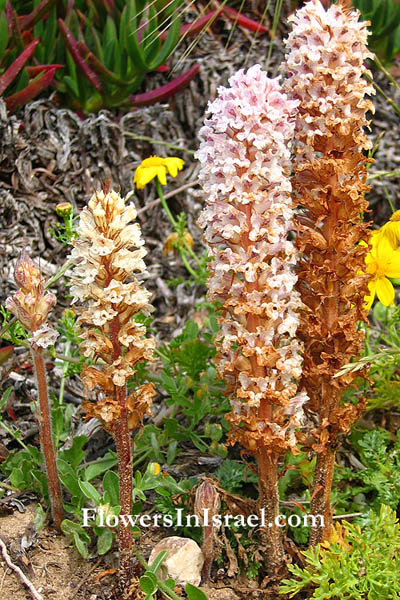 Derivation of the botanical name:
Orobanche, Greek orobos, a kind of vetch; anchone, choke, strangle; this was the Greek name of a plant that was parasitic on vetch.
crenata, Latin crena, notch; atus, ata, adjectival suffix for nouns:likeness of something; notched.
The standard author abbreviation Forssk. is used to indicate Peter Forsskål (1732 – 1763), a Swedish explorer, orientalist and naturalist.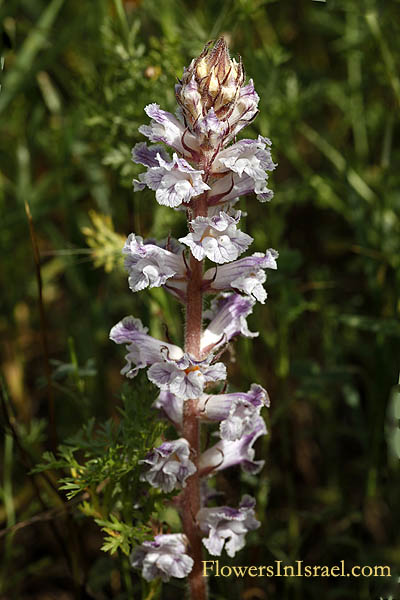 Location: Bene Zion Nature Reserve