Pisum elatius, Tall Wild Pea,
Hebrew: אפון קיפח, Arabic: بسلة عالية

Scientific name:

Pisum elatius M.Bieb.

Common name:

Tall Wild Pea

Hebrew name:

אפון קיפח

Arabic name:

بسلة عالية

Family:

Papilionaceae, פרפרניים
Life form:

Therophyte, annual

Leaves:

Alternate, compound, pinnate

Flowers:

Pink, Purple

Flowering Period:

April, May

Habitat:

Batha, Phrygana

Distribution:

Mediterranean Woodlands and Shrublands, Semi-steppe shrublands, Montane vegetation of Mt. Hermon

Chorotype:

Mediterranean

Summer shedding:

Ephemeral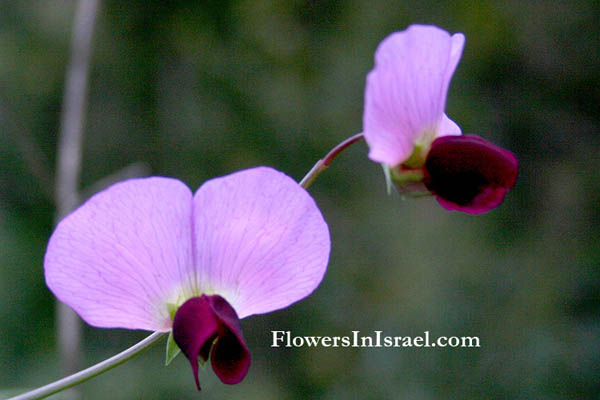 Derivation of the botanical name:
Pisum, the Latin name for the pea.
elatius, taller, loftier, more exalted.
The Hebrew name: אפון ,אפונה, afun, afuna, appears in the Mishnah, Kil'ayim Chapter 3:2 ( prohibitions).
The standard author abbreviation M.Bieb. is used to indicate Friedrich August Marschall von Bieberstein (1768 – 1826), a German botanist.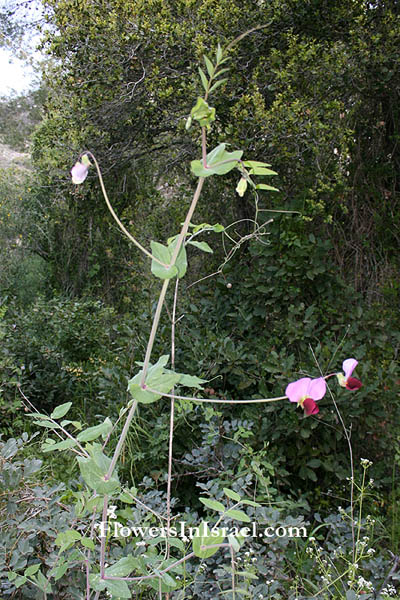 Date Picture Taken: March 27, 2007