Valantia hispida, Vailantia hispida,
Bristly crosswort, Hairy Valantia,
Hebrew: חגווית שעירה, Arabic: فلنتية
Scientific name:

Valantia hispida L.

Synonym name:

Vailantia hispida L.

Common name:

Bristly crosswort, Hairy Valantia

Hebrew name:

חגווית שעירה

Arabic name:

فلنتية

Family:

Rubiaceae, madder family, bedstraw family, פואתיים
Life form:

Annual

Stems:

Up to 20 cm tall; Peduncle and pedicel becoming strongly thickened and dorsally with many straight bristles.

Leaves:

Whorled, oblanceolate to broadly obovate, entire, smooth margin

Inflorescence:

Whorls of short, axillary 3-flowered cymes; central flower hermaphrodite

Flowers:

Hermaphrodite flower 1.5-2mm, more or less cup-shaped; yellow, green

Fruits / pods:

Mericarps usually 2, 1.1–1.4 mm, finely papillose

Flowering Period:

February, March, April

Habitat:

Hard rock outcrops

Distribution:

Mediterranean Woodlands and Shrublands, Semi-steppe shrublands, Shrub-steppes, Deserts and extreme deserts, Montane vegetation of Mt. Hermon

Chorotype:

Mediterranean

Summer shedding:

Ephemeral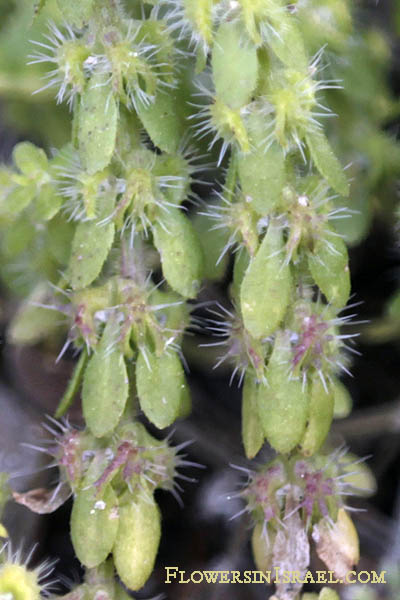 Location: Givat-Hamoreh, Little Hermon - Nebi Dahi, גבעת המורה ,נבי דחי



Derivation of the botanical name:
Valantia , named in honour of Sébastien Vaillant (1669 – 1722), a French botanist.
hispida, bristly.
The standard author abbreviation L. is used to indicate Carl Linnaeus (1707 – 1778), a Swedish botanist, physician, and zoologist, the father of modern taxonomy.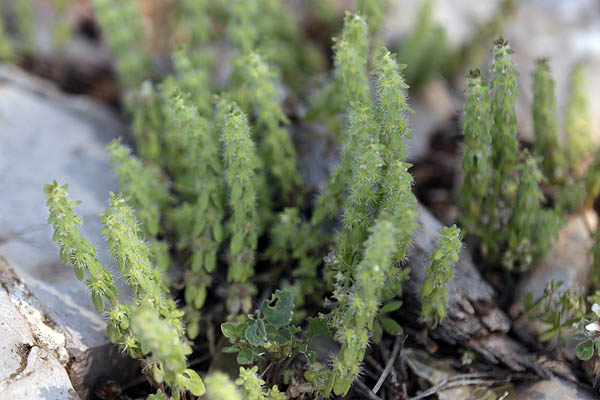 Location: Givat-Hamoreh, Little Hermon - Nebi Dahi, גבעת המורה ,נבי דחי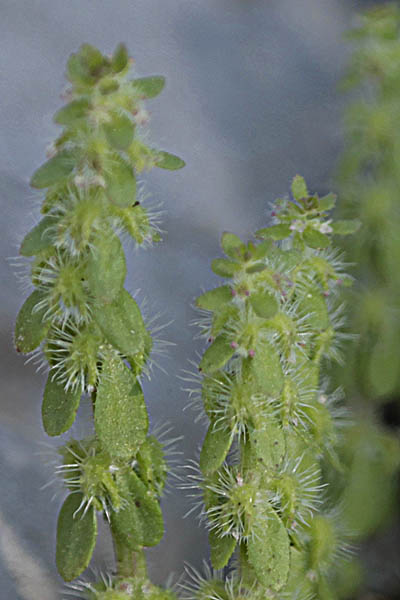 Location: Givat-Hamoreh, Little Hermon - Nebi Dahi, גבעת המורה ,נבי דחי