Life form:

Annual

Stems:

Puberulent to glabrescent below, glandular-puberulent above; stem 15-70cm

Leaves:

Alternate, rosette, entire, dentate or serrate

Inflorescence:

lax, simple

Flowers:

Hermaphrodite, Yellow

Fruits / pods:

Capsule, 4-7mm, ellipsoid

Flowering Period:

March, April

Habitat:

Batha, Phrygana

Distribution:

Mediterranean Woodlands and Shrublands, Semi-steppe shrublands, Deserts and extreme deserts, Montane vegetation of Mt. Hermon

Chorotype:

Mediterranean

Summer shedding:

Ephemeral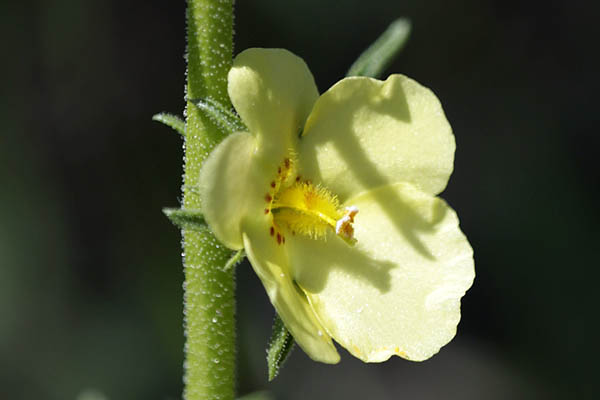 Location: Givat-Hamoreh, Little Hermon - Nebi Dahi, גבעת המורה ,נבי דחי



Derivation of the botanical name:
Verbascum, mullein; corrupted form of barbascum, from the Latin barba (a beard), in allusion to the shaggy foliage; the ancient Latin name for this plant.
orientale, "eastern, oriental"; of the East.
Celsia, named for Olof Celsius (the elder) (1670 – 1756), a Swedish botanist, philologist and clergyman. He was a professor at Uppsala University, Sweden.
The standard author abbreviation L. is used to indicate Carl Linnaeus (1707 – 1778), a Swedish botanist, physician, and zoologist, the father of modern taxonomy.
The standard author abbreviation All. is used to indicate Carlo Allioni (1728 – 1804), an Italian physician and professor of botany at the University of Turin.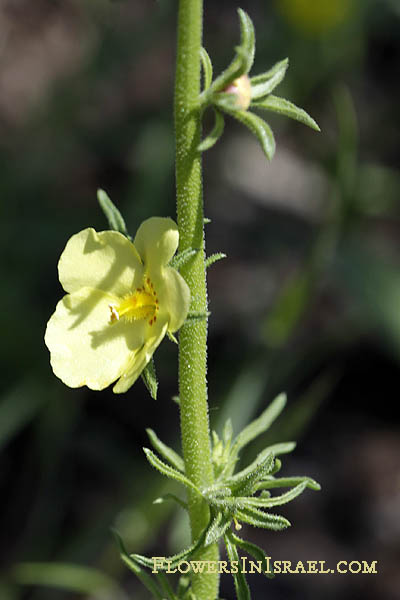 Location: Givat-Hamoreh, Little Hermon - Nebi Dahi, גבעת המורה ,נבי דחי