Irises, irises ... a botanical tour with Dr. Uzi Paz;
איריסים,איריסים... סיור בוטאני עם ד"ר עוזי פז
MARCH 15, 2016
a windy rainy day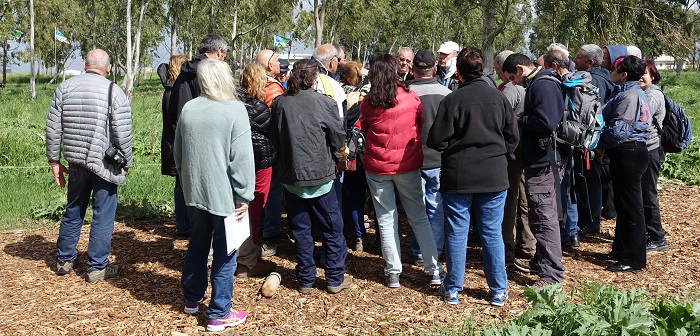 Our first stop is the Anemone Grove at Megiddo Airport, Sargel (Taanachim) Junction, This place is well known for its dense carpet of Anemone coronaria (כלנית מצויה), but we only saw a few "leftovers".


Anemone coronaria,
Crown Anemone, Hebrew: כלנית מצויה, Arabic: شقائق النعمان"
Ranunculaceae, נוריתיים

In Hebrew Anemone coronaria is called Kalanit. The name Kalanit (כלנית מצויה) is derived from Kala (כלה), as the beautiful and majestic anemone is like a bride on her wedding day. Apparently, the name is derived from the plant "Clnita, כלניתא" mentioned in the Babylonian Talmud, Pesachim, page 35, Page A (בתלמוד בבלי, מסכת פסחים, דף ל"ה, עמוד א).
It was Lőw Immánuel (עמנואל לעף 1854-1944), who gave the plant its hebrew name. Lőw Immánuel, a Hungarian botanist and linguist, spent decades trying to identify all the plants mentioned in Jewish sources. The monumental study was published in in his four volume work Die Flora der Juden ("The Flora of the Jews"), on terminology of plants in Jewish sources.
Anemone probably appears Isaiah 17:10 New International Version (NIV)as Namnim:
You have forgotten God your Savior; you have not remembered the Rock, your fortress.
Therefore, though you set out the finest plants and plant imported vines.

Spalax, mole-rats (חולד ארצישראלי) like Anemones and Irises. In Israel we don't have moles (חפרפרות).
Anemones need light .
The Anemone in Symbolism, Imagery, Allegory: Venus creates the anemone flower from the blood of Adonis, who was killed by a wild boar. To some, this flower has come to represent the goddess's short-lived lover.
The blossoms of the anemone can be bright red – the color of blood;
Its blooms only last for a short while before the wind blows them away, reminding some of Adonis's short but beautiful life.
The most prominent flower next to the Anemone is the Cynara syriaca,
Wild Artichoke, Syrian Wild Artichoke,Hebrew: קנרס סורי, Arabic: حَرْشَف سوري; خُرْفَيْش الحَمير
Compositae / Asteraceae, מורכבים
Acacia longifolia,
Long-leaved wattle , שיטה ארוכת-עלים
Fabaceae/Mimosaceae, שיטיים

Erodium malacoides,
Mediterranean stork's bill, Mallow Stork's-bill, מקור-חסידה חלמיתי
Geraniaceae, גרניים

Silybum marianum, Carduus marianus,
Holy thistle, Milk thistle, גדילן מצוי
Compositae / Asteraceae, מורכבים
field drawing from Peter Weiner,
the fields of Kibbutz Tel Yosef


training tour guides with Uzi Paz
Mount Saul observation point
Ferula communis,
Common Giant Fennel, כלך מצוי everywhere
Umbelliferae / Apiaceae, סוככיים

Ornithogalum narbonense,
Southern star of Bethlehem, Narbonne Star-of-Bethlehem, נץ-חלב צרפתי, نجمة بيت لحم
Liliaceae, שושניים

Anthemis palestina, Anthemis melanolepis, Cota palaestina,
Israel's Chamomile, קחוון ארצישראלי, قحوان فلسطيني
Compositae / Asteraceae, מורכבים
After that...WIND...RAIN... WIND...RAIN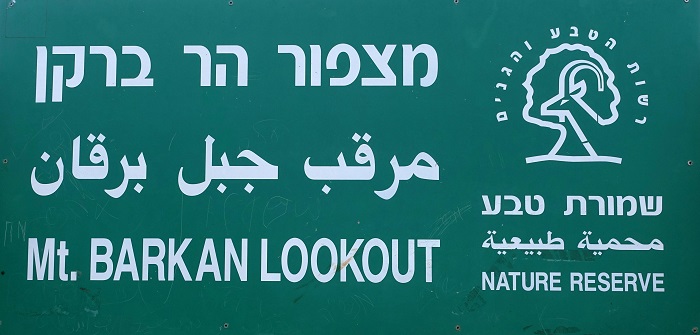 The Barkan Mountain is the highest peak in the northern ridge of the Gilboa Mountains. On Mount Barkan's peak, at an altitude of 497 meters, stands an observation tower.
Moraea sisyrinchium, Gynandriris sisyrinchium,
Barbary Nut, אחיאירוס מצוי, אירוס מצוי, צהרון מצוי


Notobasis syriaca, Cirsium syriacum, Cnicus syriacus,
Syrian thistle, ברקן סורי, خرفيش
Echium judaeum, Judean Viper's-bugloss,
עכנאי יהודה, ححمحم الغور


Crepis aspera, Hawk's beard,
ניסנית זיפנית ,سَراغَة جاسِئَة

We see the Sirin Wind Farm, Gilboa and continue to Mount Malkishua (near a drug rehabilitation centre) where we discover a lot of Iris haynei, Gilboa iris, אירוס הגלבוע.
Iris haynei, Gilboa iris,
Gilboa iris, Hebrew: אירוס הגלבוע, Arabic: سوسن فقوعة
Iridaceae, אירוסיים
Iris haynei, Gilboa iris,
Gilboa iris, Hebrew: אירוס הגלבוע, Arabic: سوسن فقوعة
Iridaceae, אירוסיים
Archives:


Hof HaSharon or the Sharon Beach National Park
גן לאומי חוף השרון
March 08, 20015
*****************************
Tel Michal, Herzliya, an archaeological site
תל מיכל
March 01, 2015
*****************************
1.Shefela, Shephelah (Lowland, the Southern Coastal Plain)
Hamra hill, near Palmahim
שפלה
February 23, 2015
*****************************
2.Shefela, Shephelah (Lowland, the Southern Coastal Plain) The Pura Nature Reserve, שמורת פורה
שפלה
February 23, 2015
*****************************
Sharon Beach National Park,
גן לאומי חוף השרוןן,
April 04,12,14, 2014
*****************************
Bene Zion - Haruzim Nature Reserve
שמורת בני ציון,
March 21, 2014
*****************************
Netanya, Sergeant's Grove
נתניה, חורשת הסרג'נטים
March 16, 2014
*****************************
Joop Westerweel Forest,
February 17, 2013
Named after Joop Westerweel (1899-1944); the forest was planted in 1954 with the help of the Jewish National Fund.
*****************************
The Irises Dora Rainpool nature park,
February 14, 2013
Breichat Dora is one of the largest natural
winter pools remaining in the coastal area.
*****************************
Jordan Valley: without flower details
January 123, 2013
Mitzpeh Jericho, Qasr el Yahud, Fazael brook (Nahal Fatsael), Zorganika date plantation in the Zarzir enclave.
*****************************
Weizman Institute campus, Rehovot,
September 21, 2012
Interesting and unusual vegetation from
all parts of the globe.
*****************************
The Irises Dora Rainpool nature park,
January 26, and February 5, 2012
*****************************
Mount Meron, summit trail,
שמורת הר מירון, שביל הפסגה
December 6, 2011
*****************************
Mount Carmel Reserve
(after forest fire December 2-5, 2010)
March 2, 2011
*****************************
SPRING AWAKENING
Road 3415, Gad Hills (Givad Gad)
March 3, 2011
*****************************
Golan Heights, Nov Wetland Reserve
and Road 92, 789, 98, 808 and 87
northeast of the Sea of Galilee)
February 25, 2011
*****************************
Hermon Stream Nature Reserve,
(שמורת טבע נחל חרמון (בניאס,
January 28, 2011






Bene Zion - Haruzim Nature Reserve
שמורת בני ציון,
March 12, 2010
*****************************
Golan Heights,
Irus Bizzot Nov Reserve and Odem Forest,
March 9, 2010,
*****************************
Netanya, Sergeant's Grove
נתניה, חורשת הסרג'נטים
January 29, 2010,
*****************************
Mount Carmel Forests
יערות הכרמל
January 15, 2010.
*****************************
Bene Zion Nature Reserve"
שמורת בני ציון
January 2, 2010.
*****************************
Mount Hermon, "Gvaot HaKrav" ,
הר חרמון,גבעות הקרב"
November 6, 2009.
*****************************
Dora Rain pool Nature Park,
שמורת דורה, נתניה
July 18, 2009.
*****************************
Dudaim Forest, Goral Hills,
גבעות גורל, יער דודאים
March 22, 2009.
*****************************
Jarisa Mound - Napoleon Hill,
Ramat Gan, natural kurkar hill,
תל גריסה, הר נפוליאון, גבעת כורכר טבעית
March 20, 2009.
*****************************
Givat-Hamoreh, Hamoreh Hill,
Little Hermon - Nebi Dahi, ,
נבי דח י,גבעת המורה
March 18, 2009.
*****************************
Mountains of Gilboa,
שמורת אירוס הגלבוע
March 12, 18, 2009.
*****************************
Poleg Gateway Nature Reserve,
שמורת טבע פולג
March 8, 2009.
*****************************
Hararit, Lavra Netofa (Lower Galilee, Misgav)
הררית, מבדד נטופה
March 6, 2009.
*****************************
Carmel, Hurshat Ha'arbaim,חורשת הארבעים
February 21, 2009.
*****************************
Bene Zion Nature Reserve Orchis papilionacea,Orchis caspia, Pink Butterfly Orchid, סחלב פרפרני
January 30, 2009.
*****************************
Betah Mountain near Ain Yakov (Ein Yaakov), Jacob's spring, Western Galilee, Iris vartanii, Vartan's Iris, אירוס הסרגל
January 26, 2009.
*****************************
Bene Zion Nature Reserve
January 23, 2009.
*****************************
Lahav Forest, Sternbergia Reserve
November 10, 2008.



Ramat Hanadiv, Memorial gardens
October 24, 2008.
*****************************
Netanya, Sergeant Grove, Oak Grove
March 24, 2008.
*****************************
Kfar Shmaryahu, wildflowers at a Samaritan burial complex (HaOranim Street)
March 23, 2008.
*****************************
Shoham Forest
February 29, 2008, intercalary day
*****************************
"Flowers on the Wall", Western Wall, Jerusalem
...Don't tell me I've nothin' to do
*****************************
Cyclamen Hill, Ramat Menashe,
גבעת הרקפות ברמת מנשה, סמוך לקיבוץ גלעד
February 15, 2008
*****************************
Pureh Reserve, שמורת פורה
February 10, 2008
*****************************
Netanya, Iris Nature Reserve, the first irises this year!
February 8, 2008
*****************************
Tel Hadid,
Ben-Shemen Forest, al-Haditha
February 5, 2008
*****************************
Iris Nature Reserve
without Iris!
February 2, 2008
*****************************
Tu Bishvat (ט"ו בשבט)
Rosh HaShanah La'Ilanot
(ראש השנה לאילנות)
January 18, 2008
*****************************
Carmel in Spring,
according to "the Land of Israel", by Tristram
March 31, 2007
*****************************
Eshkol National Park
An oasis in the Negev Desert
March 3, 2007
*****************************
Scroll of Fire,
Megilat Ha'esh, מגילת האש
February 23, 2007
****************************
Flowers in Apollonia National Park,
February 20, 2007
******************************
Orchids on Mount Carmel.
February 18, 2007
******************************
Blossoming Almond Tree,
Ein Karem, Jerusalem and Beit Guvrin
February 15, 2007
******************************
Iris Nature Reserve,
February 11, 2007
******************************
Neot Kedumim, The Biblical Landscape Reserve.
February 2, 2007